Back
ECB says no tapering. Then why is the Euro going down?
13 September 2021
Articles
The European Central Bank recently announced its Interest Rate Decision and provided updates on its Asset Purchase Program (APP) and its Pandemic Emergency Purchase Program (PEPP).
The interest rate was left unchanged at 0.0%, in line with analyst expectations. The pace of purchases under the APP was left intact at €20 billion per month for "as long as it takes". However, the ECB decided to decrease the "pace" of its bond-buying program under the PEPP, although it is maintaining it at €1,850 billion until at least March 2022. So, no tapering yet! But then why are investors selling the EUR/USD pair?
Although Christine Lagarde said that the ECB is "re-calibrating" the PEPP, not tapering, and that high inflation is expected to be temporary, she sounded a little pessimistic about the economic recovery, noting that pandemic developments will continue to lead their way.
The EUR/USD surged to nearly 1.1850 on Friday before sliding back to nearly 1.18 in early morning trading today, suggesting more weakness ahead. On the daily chart, the risk is skewed to the downside, although the pair still holds above the bullish 20-day SMA, the RSI and the momentum indicators are both pointing lower.
If the EUR/USD moves below the 20-day SMA this week, shifting the near-term bias to bearish, the pair may retest the key important support level at 1.1710, which is a crucial turning point for the long-term trend of the Euro.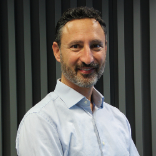 Rony Nehme
Chief Market Analyst at SquaredFinancial
Rony has over twenty years of experience in financial planning and professional proprietary trading in the equity and currency markets. Prior to joining SquaredFinancial, Rony educated and coached numerous traders helping them find their edge and arming them with proven trading methodologies to successfully battle the markets. Rony obtained a B.S. in Finance from Concordia University in Montreal, and his professional designations include Certified Financial Planner CFP® obtained from the Canadian Securities Institute.
---
Disclaimer: This information is only for educational purposes and is not an investment recommendation. The information here has been created by SquaredFinancial's Research Partners. All examples and analysis used herein are of the personal opinions of SquaredFinancial's Research Partners. All examples and analysis are intended for these purposes and should not be considered as specific investment advice. The risk of loss in trading securities, options, futures, and forex can be substantial. Customers must consider all relevant risk factors including their own personal financial situation before trading.